Discover Interesting Places
Welcome!
When I left University and planned to leave my home country, Australia, and travel to Canada, my grandmother told me: "Now your education will begin". From Canada my travels have taken me to live in the USA, UK, Italy, France, and Germany.

Education is a lifelong occupation for someone with unending curiosity. But sharing travels with another- and the learning that comes with it - lets you relive the magic and the adventure. Memories allow you to  look back on shared experiences, shared laughter, and shared friendship – revisiting the moments and the people who have helped build your life.
I have lived in other interesting places and have travelled to many more - always with one constant companion: a camera.
Now I also have the companionship of an easy-going chap, my friend Balu, the Chow Chow.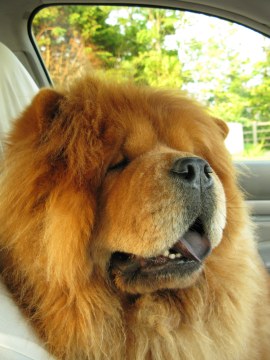 My goal is to share with you some of the discoveries that have given such character to my own travels.
Perhaps here at Discover Interesting Places you may enjoy a new perspective on some old favourites – or discover somewhere new.
It may be that you join me as an armchair traveller from wherever you are reading this, or by going there yourself to make your own memories. You will make your own memories with your own photos and stories: I look forward to some of you lodging your own stories here on the "Fellow Travellers" pages.Just send me an email and we can work on it together.

Meanwhile - come with me.
                    Share my adventures.
                                Meet some interesting people.
Smile at the whimsical, ponder the philosophical – but travel with me lightly – for we have many places to enjoy together.
I hope you will be fascinated, captivated, charmed – and make some memories of your own.
Come back often. There are always more interesting places to read about – updates have lagged in the last little while from the one a week that used to add tot he portfolio of memories, but pages are once again returning to a regular schedule.
Without me travelling any more or taking any new photos, my existing library is enough for us to travel together to somewhere new every week …and I am always travelling and somehow capturing a small insight into the soul of the places where I go.
I hope you will be a constant and welcome visitor.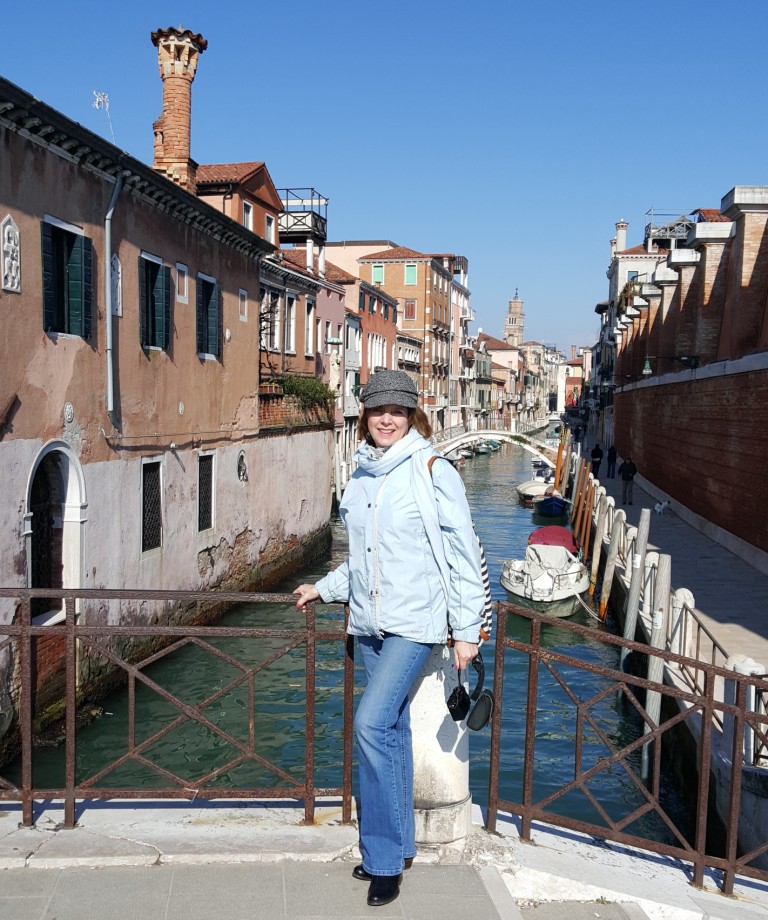 My name is Paquita Lamacraft. Join me.
I'm glad to have you as a travelling companion.
Site Sell Solo Build It is what I use to develop discover-interesting-places.com: concept, identifying the best market, supporting framework, full analytics & marketing help. It's tops. I can't recommend it highly enough. Have a look for yourself!
_______________________________________________________________
Content:
Tweet archive & updates of global places, events and useful guides – Follow me on Twitter under 'placesthatcharm'
In response to many requests, we now offer a chance to add your own travel stories, together with their photographs- so we can discover YOUR interesting places
So much to explore. What will be the next destination to be discovered on this site? This page is where you find out what is being prepared!
In doing research to create the right setting and background to the interesting places to which we travel together, here are some sites I enjoyed along the way and hope you will too
When change is your native habitat, it often comes with travel opportunities sought and unsought. Here is the profile of the author of discover-interesting-places.
Upon request:- an article about me from the local news Sunday Supplement on regional personalities
In exchanging Etihad mileage points for a stylish red Pompidoo camera bag, I had the added benefit of being asked to agree to a Pompidoo Personality Profile. Here is the article.
Please use my contact form for any request. I will be delighted to respond as soon as I can.
High resolution photos, each with a quotations inspired by the beauty of the scene. Enjoy and feel free to pass on to your friends and colleagues
High resolution photos with reflections on life for you to contemplate, enjoy, and pass on
Reputed to be the oldest event in all of Germany, the Dresden Christmas Market is actually a gathering of Christmas Markets, each with unique character – here are some.
Trier is the oldest city in Germany and the Christmas Market has a spectacular setting that draws visitors from the surrounding region – and the world
Even on the day before the Munich Christmas Market opened there was much to see around the Marienplatz – and to demand a night visit a few days later
At night the Munich Christmas Market is a mass of colour, people and festivities – and spreads through surrounding streets and squares
Rüdesheim is one of the most romantic of towns among many romantic towns on the stretch of river known as The Romantic Rhine – but at Christmas it is spectacular.
The Madrid Christmas Market in the Plaza Major is as much about preparations for the pranks of Holy Innocents Day as it is about the Nativity.
One of the top 10 places in the world to celebrate New Year's Eve: Puerta del Sol Madrid. Eat one grape per midnight chime, and when the golden ball falls thousands of Cava bottles uncork together.
One of London's best free events: Varying hues of a waterfall, the wonder of the unexpected, charm of mass lightly suspended - Thomas Heatherwick's 'Bleigiessen' in the Wellcome Trust Museum
To explore Bloomsbury is to travel through streets made familiar by the characters of literature. Here, the legacy of extraordinary lives of former residents colours the present.
A bastion of Britishness, the British Museum traces the heritage of civilisation and is fascinating even to the non-museum buff
The unlikely association of a famous tea maker, fast clipper ships, coins of the realm, investment banking and the prelude to the Fleet Street print trade, read like an adventure story
Discover the Eiffel Tower in New Orleans and the views both from and to it in Paris
Discover the many aspects of Notre Dame Cathedral, Paris
Walk amongst the park sculptures and be enchanted by the fountains, watch the skateboarders and discover one of the best views of the Eiffel Tower from Trocadero
Discover some Paris angels, bells and fountains and the events that make their stories richer
Paris and food are almost synonymous. Where better to shop for cooking utensils?
Paris is not a place, it is a play, an experience. A place to wander and to gather the stories that colour your suitcase of memories : here is one
Even in winter Paris can charm
Climb the Tower, meet the Gargoyles and take in the views
From clay pit to Florentine Garden and palace, to a garden modeled on Versailles, the Tuileries Garden in Paris today owes much to several generations of the same garden designing family.
The Paris Père-Lachaise Cemetery is the final resting place of people whose lives impacted history, of poets and playwrights, of dreamers and fighters – and also of the ordinary person
The most productive fishing port in the Charente-Maritime region of France, La Cotinière on the island of Oléron is a beautiful place to enjoy great food
Admiralty Law is based on marine rules called the 'Rolls of Oléron' enacted by Eleanor of Aquitaine in the 13th century. They make fascinating reading.
For centuries on the lovely island of Oleron south of La Rochelle fish were stranded in dry stone walled fish traps – now only 14 remain, one close by St. Denis
On the east coast of Île d'Oléron, the small port and marina at Boyardville is a great place to enjoy the island's seafood
Home of France's best oysters, the oyster trail on the island of Oléron reflects grinding work and art
Known now more for its famous charity wine auction, Hospices de Beaune is a place of beauty and its charity hospital works have continued since the 1440's
The 2012 celebration of 60 years of Porsche Car Clubs was the first of a planned annual gathering of some of Porsche's finest in the Porsche family hometown of Zell am See, Austria
At Porsche Days 2012 the line-up of Porsches on the last leg of the Time Trials gave rise to a gallery of Porsche vehicles not often seen together, including the 914,977.987, 933, 956C and GT27.
A Concourse d'Elegance for Porsche vehicles at the Zell am See airport in the home town of the Porsche family was part of celebrations of 60 years of Porsche Clubs.
Medieval Rothenburg ob der Tauber is one of the most visited cities on Germany's Romantic Road and setting for many fantasy films
An escape from reality, Neuschwanstein and the other castles designed under the direction of King Ludwig II of Bavaria have left a legacy to his nation and to the world
Hohenschwangau is the castle where King Ludwig II spent happy times as a child, and whose use of legend to theme the castle decoration inspired the more famous Neuschwanstein Castle.
Hohenshwanstein grew up as essentially a service town – first for the construction of the castles of Kings, and then to serve their visitors - but it retains serenity and a very special charm
At the foot of Neuschwanstein Castle Hotel Mueller has the perfect ambiance, meals of excellent quality, an ideal location service as if you are the first guest they have ever welcomed
Having seen posters of Neuschwanstein Castle in Autumn, the colours looked artificial. However in real life they exceeded all expectations.
More than just a pretty face: Neuschwanstein Castle has links to seismological survey and turbo-charged engines
Carnival, Karneval, Mardi Gras, Fasching or Fastnacht:by whatever name, the carnival in Mainz is political, passionate & great fun
Mainz Fastnacht Sunday: about 2000 people, all in carnival costume, attending mass in a thousand year old cathedral
Rosenmontag Parade:On the Monday before Shrove Tuesday the Carnival Season in Mainz draws to a close with a city in costume
Mainz Fastnacht celebrations are a riot of creative carnival costumes - and not just costumes for people
In a city that has been a centre of innovation for centuries, including Gutenberg's printing press, the Mainz Children's Carnival Parade celebrates its creativity
Lazing on the Mediterranean coast and with 360 days of sunshine, Alicante is friendly, relaxed and a haven from less favourable weather elsewhere.
Kindled on the Summer Solstice at midnight 20th June, the Fires of St. John in Alicante burn ceremoniously & madly on 24th – with fiesta unending between.
Each year, the winning statue of the Bonfires of St. John in Alicante is saved from being ignited and burned to ash – instead being installed in the Hogueras Museum.
On the clear waters of the Adriatic, with a temperate Caribbean climate, Rovinj is one of the loveliest places in Istria, which the Romans called the magic land.
Portugal's Atlantic coast and its fringing cork forests form a timeless partnership.
An agricultural Fair gives insight to real non-urban life in Cuba: Cuban horses, bulls, cowboys, cowboy boots, fine saddles, produce and freshly cooked, tasty take-aways
The game of Dominoes is an art – which in turn inspires art: a visit to the craft market in Havana results in a collection of domino boxes
Back street rambles in Havana: restoration, decay, and personality
The Havana Capitol Building - reflecting grand dreams of liberty
Classic cars in Havana running with innovative repairs add character to the city
Apart from the classic cars as taxis, there is a lot of other creative transportation of people and goods to be seen in Havana
Hanging out with the fishermen on the Malecon
Angels on the skyline of Havana, Sarah Bernhardt, Mazzantini and passion
The grandeur of Havana has style – whether restored to former elegance or wearily slumbering in the sunshine
The art of politics- a political demonstration on the Malecon
Spontaneous street water-skiing in a Havana rainstorm
Reputed to be the second oldest Spanish settlement in Cuba, the lovely town of Remedios is the only town in Cuba to have two churches at its centre.
Will the sparrow hawk catch the rooster or will the rooster have his day? Each Christmas Eve during the Parrandas festivities, the people of Remedios decide the winner.
A tribute to the power of personality and extravagance, Palacio Cantero in Trinidad de Cuba is a wonderful discovery.
Trinidad de Cuba had been described as beautiful. I found it more a place seeped in history and full of character(s) with great locals' haunts.
The Almendares River is believed to have special powers for Cuban voodoo - and its magic wraps around you in Almendares Park not far from Havana
Still an important Cuban port, Cienfuegos was once known as "The Pearl of the South" and has been proclaimed a UNESCO World Heritage site - its former grandeur still visible..
A coral coast, underwater caves inland and multi-coloured fish that cast a spell of "slow" on you- the Bay of Pigs in Cuba is a diver's paradise
Viñales: Cuba unadorned - and a tobacco farmer's passion for life
Sheikh Zayed -the Grand Mosque in Abu Dhabi is a place of contemplation, elegance and stunning design
Discover why the elegant Emirates Palace is much more than simply one of the most sumptuous hotels in the world - and a fine place to indulge in quiet luxury.
Dune Bashing in Abu Dhabi – and the entrancing desert
It is a new interpretation rather than genuinely old– but the Old Souk in Doha definitely has character and style
Any hotel that awards itself seven stars has a reputation to live up to – and afternoon tea at Burj Al Arab is a great way to explore this Dubai icon.
To take a water taxi at sunset on Dubai Creek is to catch a glimpse of the contrast between old and new in Dubai – and it is a magical way to end a day
A 40 hectare fantasy with over 5km of canals, luxury hotels, restaurants, a recreated souk and a turtle sanctuary – Madinat Jumeirah is one of the few artificially created experiences that works
Lying on the east coast of Tunisia, the ruins of Kerkouane are the only known example of a Phoenician city of the time of the Punic Wars –over 250 years BC
Hammamet in Tunisia has become a tourist mecca of a type that blots out much of what drew the rich and famous there in the 1900s – but there is still beauty to be found
Frank Lloyd Wright thought it beautiful, Rommel used it as his HQ and Churchill wrote his memoirs there: Dar Sebastian is now an empty shell echoing a fascinating past
Winding streets wide enough for two donkeys to pass, towers, plazas and chapels – Bergamo Alta draws you to discover its history and its soul
To shop and to dine in Bergamo Alta is to experience a shift to a more relaxed approach to both – and to experience that rarest of commodities – authenticity
Close to Bergamo lies a castle hotel that where you can experience some luxuries of old, be pampered in the spa – and take a zig zag walk to the river below
Take a cruise in Singapore Harbour on the beautifully crafted cruise ship named after Admiral Cheng Ho, a master navigator and diplomat
At the Tokyo Fish Market you can discover types of fish you've never seen, wonder why the vendors are not electrocuted, and be fascinated by the tuna auction.
Just outside Tokyo is the Omiya Bonsai Village – a place where you can roam thousands of miniature forests and wonder at the visual poetry of this ancient art
Guarded by dogs of legend, housing a wax version of Jimi Hendrix and Leonardi da Vinci and 5,000 fish, the Tokyo Tower is an aging but rather loved icon of Japan
Tales of Japanese cuisine, costume, and Kabuki Theatre: perhaps the longest running soap operas in the world
Sydney Harbour is beautiful from many angles but this walk is one of the lesser travelled by Sydney visitors – being remote, yet just a ferry ride from the city
New Orleans Audubon Zoo is home to more than 2000 animals: not your average zoo and much loved by all who treasure the simplicity of childlike wonder and delight.
Mourning a life lost, celebrating a life lived, and acting on the belief in a here-after: the New Orleans Jazz Funeral is a mark of highest respect by those left behind.
Despite 12 days of parades (planned & spontaneous) leading up to the big parade itself, Mardi Gras is more than an event: it is a symbol of the spirit of a vibrant, creative city
If ever there is a place where every dog has his day, it's New Orleans - with the Mystic Krewe of Barkus: a Mardi Gras Parade of costumed dogs
Whether you run the scenic route through the French Quarter, Garden District and Audubon Park. Or take a more relaxed approach, the New Orleans Mardi Gras Marathon is an experience
With its Spanish and French influence imprinted on its architecture, exotic antique shops and galleries, the French Quarter of New Orleans seduces you with a unique character that always call you back
A man saved from death, an exceptional gift of musical talent, a promise to God, and a chance meeting: The Creole Mass is a uniquely New Orleans story
The city might be known mostly for Mardi Gras, music and good cuisine. But there are a lot more contributions to the culture of New Orleans.
A traditional Balinese wedding is an occasion for all to celebrate and your attendance is an honour – but dealing with the wedding feast can require some diplomacy
Travelling by Land Rover to remote mountain villages with gourmet catering will leave you with vivid memories of a little seen side of this beautiful island
In 1965 herons arrived in their hundreds in Petulu village in Bali. Are they really the lost souls of those in the mass graves after bloody massacres that have been written out of Indonesia's history?
Discover the interesting places online shop! You can buy calendars, mouse mats or cards with high resolution images. Unique gifts or items to enjoy yourself.