The Cuban Approach - a story of travelling the back roads of Cuba. It shows that with time uninterrupted by usual daily events there is time to deal with those painful parts of life that you didn't deal with at the time - because you couldn't.

The Book 'The Cuban Approach' tells the story of a one month with no plan trip on the back roads of Cuba. It is an adventure within an adventure.
It tells about the realities of Cuban everyday life. It is full of the colour and innovation and simple delights of that life. It also tells of its challenges and the workarounds often employed.
It explains why a Chinese gooseberry is now called a Kiwi Fruit and has tales of the itinerant wanderings of Cuban Saints.

It is like travelling with a knowledgeable and thoughtful friend. As you travel with the author you share her reminiscences of a life not always easy: of coping mechanisms fordealing with heartache, death, grief, and loss. You share her funny stories and the moving moments of friendship.
This trip into the suitcase of memories makes the whole adventure one that inspires. It is a story dedicated to all those who risk losing their dreams.

---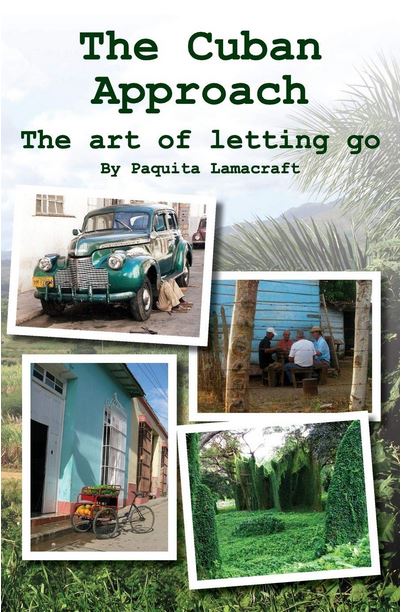 Pages about Cuba
Havana pages
Agricultural Fair
The Art of Dominoes
Havana Back Street Rambles
Capitol Building
Havana Classic Cars
Creative transport in Havana
Malecón - Fish and Philosophy
Havana Angels
Havana Grandeur
Political Demonstration
Street Water Skiing
Trinidad de Cuba pages
Palacio Cantero Museum
Trinidad de Cuba

Remedios
Remedios churches
Parrandas & Pedlars
Other Cuban pages
Cienfuegos
Almendares River Voodoo
Backroad Travel
Bay of Pigs
Viñales - Pinar del Rio