The Cuban Approach

It's not about missiles!
The story of one month with no plan in Cuba, this book gives insight into the challenges of more difficult lives - with lots of interesting asides - like why a Chinese Gooseberry became a Kiwi Fruit, or the stories of the itinerant saints of Cuba.
This is a book dedicated to all who risk losing their dreams.
It is poignant as it deals with death, loss and grief.
It is funny. It is full of interest. It is a great adventure.
It is inspiring.

---
BUY THE BOOK HERE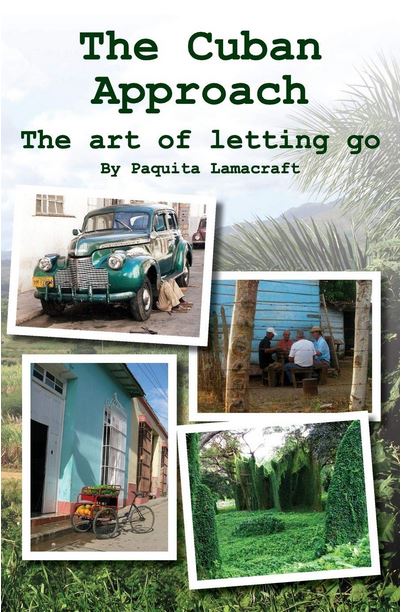 Pages about Cuba
Havana pages
Agricultural Fair
The Art of Dominoes
Havana Back Street Rambles
Capitol Building
Havana Classic Cars
Creative transport in Havana
Malecón - Fish and Philosophy
Havana Angels
Havana Grandeur
Political Demonstration
Street Water Skiing

Trinidad de Cuba pages
Palacio Cantero Museum
Trinidad de Cuba


Remedios
Remedios churches
Parrandas & Pedlars


Other Cuban pages
Cienfuegos
Almendares River Voodoo
Backroad Travel
Bay of Pigs
Viñales - Pinar del Rio