Porsche Concourse d'Elegance
Note to participants: Please contact me if you would like to have copies of photos of your vehicle in high resolution at no charge- the selection is wider than here shown so even if your Porsche is not on the pages, I probably have a photo of it..
Porsche elegance at Zell am See, Austria

As part of the celebrations of 60 years of Porsche Clubs in the hometown of the Porsche family in Zell am See, Austria, a Concourse d'Elegance at the airport saw rigorous judging from officials and keen appreciation from visitors.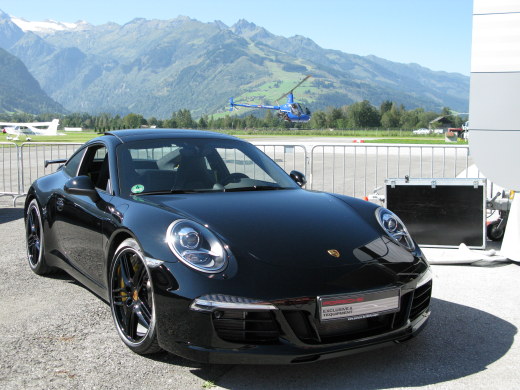 Not all participants entered the Concourse d'Elegance, for it requires impeccable presentation and prior preparation. The total emphasis is on the condition of the vehicle and it must be as good, or better, than when it left the Porsche factory.
Only original modifications are permitted and all components (including trim) must reflect the year of production of that particular model.
However, the overall focus of a Concourse d'Elegance is quality of presentation, reflecting the origin of the term, which comes from the grand eras of the French aristocracy parading their carriages in the parks of Paris.
Zell am See airport - motorised craft and gliding served well

The airport seemed a good locality, as witness this aerial view in the Flying Club cafeteria.
Exquistely located, and boasting to be the most modern airfield in Austria, this site is usually the love of aviators - especially glider pilots, rather than the lovers of classic automobiles.
The airport even has a 'buy 11 get one free' offer for landings - and they throw in coffee and cake as well - I thought to myself how synonymous cake and Austria are in my memory.
Its 660 metre (about 721 yard) asphalt runway is of no use to the glider pilot, but its 300 metre (328 yard) glider field fits the bill - and what stunning views.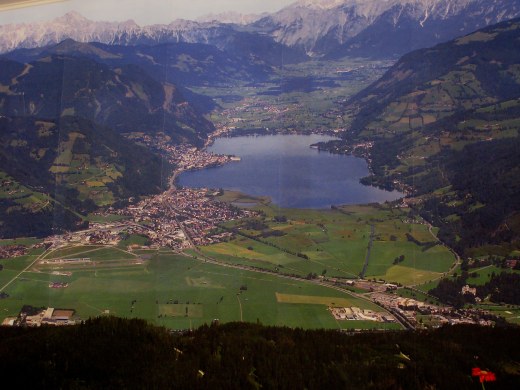 Some participating Porsches were also running a slalom course of a sort of barrel race to time on the flight apron and others just making an interesting feature to the business of flight and the stunning setting.
Assembling the Zell am See Concourse d'Elegance
The cars were lined up in all their pristine presentation 'Sunday Best' – even though it was a Saturday.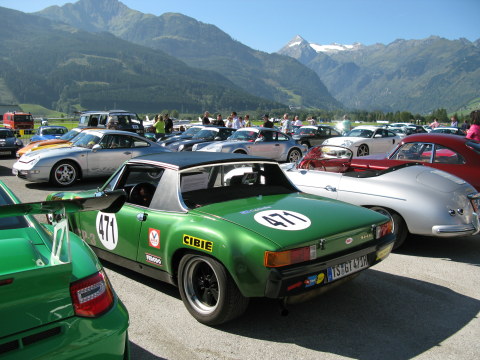 Wandering amongst the beautifully prepared vehicles was a relaxed crowd that could be divided roughly into several groups:
diverse Porsche owners attending the event

non-participating Porsche drivers just visiting for the weekend, and

the rest of us who were there to see a celebration of 60 years of Porsche Clubs assemble a rare collection of a world class 'Marque'.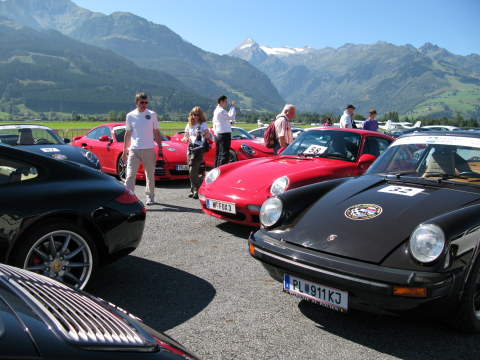 Porsche paparazzi find a new subject
I had arrived a little late after having been on a long walk with my travelling companion, who was immediately greeted by name when I entered.
The greeting was from the driver of the transporter bringing the black, red, yellow, and white latest Porsches from the Stuttgart factory for the display.
We had met briefly on the basis of introducing Chow Chow puppy, Balu, who today had already made his selection of preferred vehicle: a new Limited Edition Porsche 911 Speedster in canary yellow.
Balu was sitting beside this Porsche Speedster when suddenly, he, too was the focus of the paparazzi.
As my friend from the previous day and I spoke, my eyes roved over the assembled vehicles, resting on the Porsche 997.
Seeing the dilemna of having to hold a curious Balu while taking photos, I very kindly had an offer to look after Balu while I did so.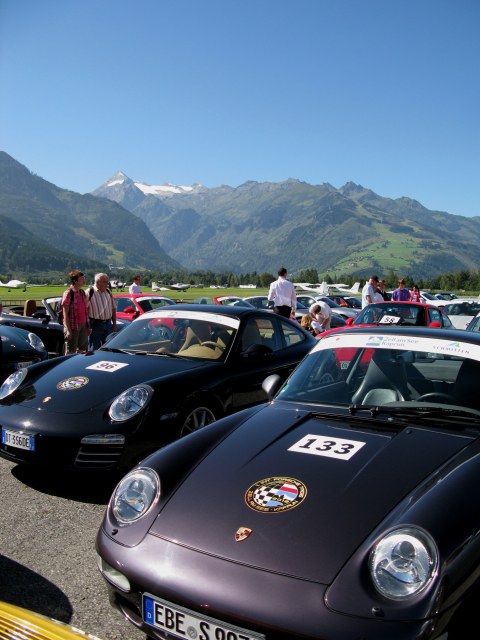 The assembly was a a form of art in itself: both from the front...

..or from the rear view.
The line-up of Porsches spanned many years, but you could see the lineage in every example of the marque.
Porsche has style because it has retained its roots and remains distinctive: from a long distance away you can always recognise a Porsche in your rear-vision mirror, as it approaches.
Here were the classics. An impeccable presented Porsche 356 looking as if kitted for rallying…
..and the oldest vehicle being evaluated for the prizes at the Concourse d'Elegance– the beautiful Italian Porsche 356, driven here over the Alps by a father in the company of his young son.
Concourse d'Elegance:

an age old tradition of fine detail being assesed and valued



The term Concourse d'Elegance has a long lineage, dating back to the 17th century when wealthy families paraded their opulent carraiges in the parks of Paris on the wekeends and on national holidays.
For classic cars, a Concourse d'Elegance judges the authentic state of the vehicle as being in condition as good as, or better, than when it left the factory: no modifications allowed and all restoration work components being appropriately dated as valid to the year of production. This is very strictly judged: even modifications that are genuinely of the make but not of that production year's specification of trim or other detail are not allowed.
Unlike in some of the 'showy' Concourse d'Elegance events where cars arrive on trailers or on transporters, most of these cars had driven to the judging - some coming from a considerable distance.
It would have taken painstaking hours of work to prepare them after their adventures over the Großglockner high alpine road the previous day.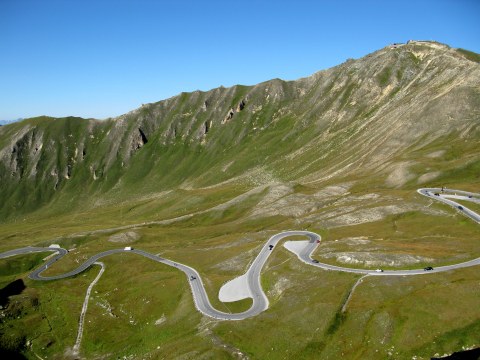 For the cars to be 'staged' - just the way you present a house to show off its most beguiling aspects when being shown for sale - stray bits of mud and grass are removed, even from beneath and from the tyre tread grooves.
The classics are then polished to gleaming standard and usually also dusted to keep them impeccable for judging - not something done here on the airfield of Zell am See.

A Concourse d'Elegance is all about detail, whether it is the perfect chrome twin exhausts of this Porsche 356 C…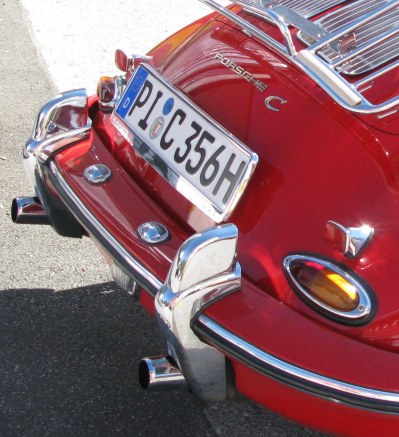 …or the number plate holder and front trim in perfect condition of this Porsche 356.
The immaculate body work with mirror shine reflected the neighbouring vehicle as well as in the scrupulously clean wheel trim and mirror finish hub caps.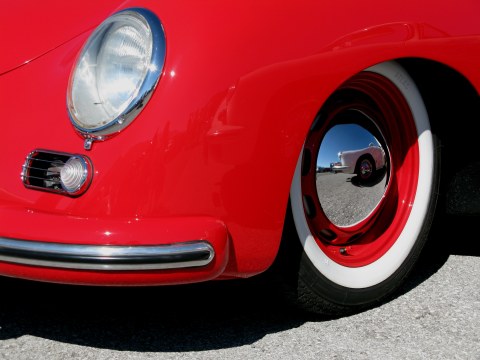 Despite having just been over the Großglockner, the work to present such shine and perfection must have meant late nights and early mornings to reach a level where the paintwork was to mirror finish: here so polished that both Porsche 356 models reflected each other's lines.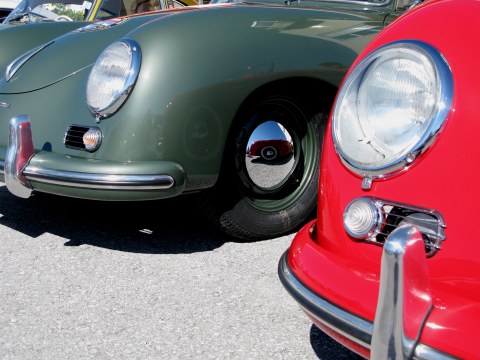 It was like being in a hall of mirrors with period elegance everywhere reflected with one Porsche 356 shining within the mirror gloss of another.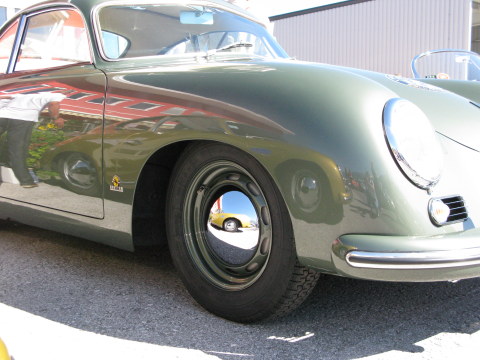 The sunlight placed a starburst perfectly on the Porsche badge and on the gloss finish of this vehicle.
Whether it was a view from the front…
…inside – with restored trim to exceed factory quality but still remain within period style and fabric…
…the impeccably clean and elegantly simple (but oh so effective) engine of this Porsche 1500…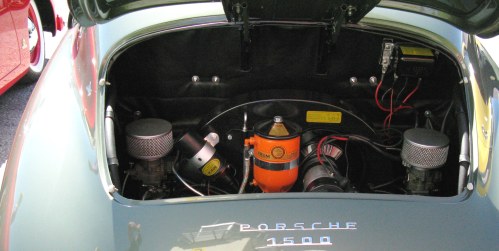 ..or the more modern wheel trim…
…everywhere, the smallest detail had been attended to at a level that would make the factory proud - and pose a challenge for the judges.
I was getting "Can we go now please?" looks from Balu and we had a long road home to Germany from beautiful Zell am See.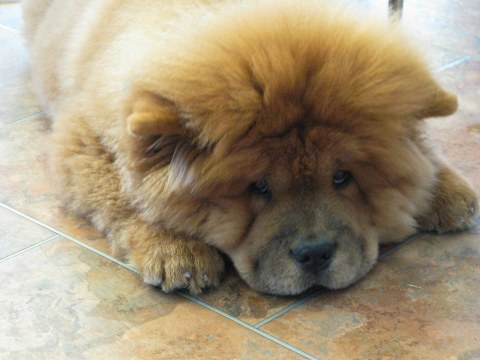 We headed back to the car past a line of Porsches come to appreciate the Concourse d'Elegance in this lovely setting.
Vehicles bringing viewers of the Concourse d'Elegance form a display of a different kind - equally stunning

Of course, not all who are drawn to such an event are Porsche owners – as witness this lovely little classic Alfa Romeo Spyder.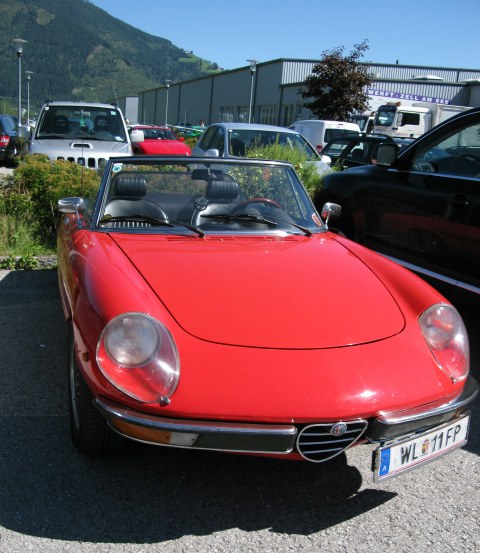 ..and this immaculate Wiesmann.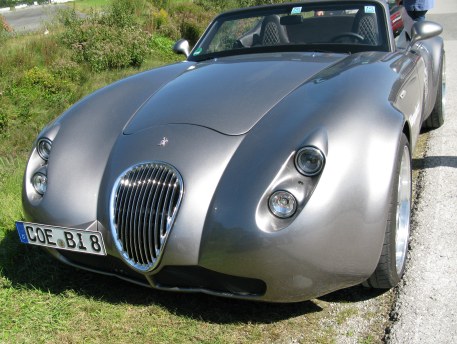 Wiesmann was first produced in 1996, using a BMW straight six engine.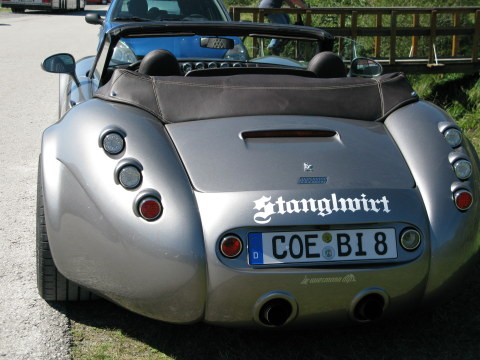 This one was in almost ready for Concourse d'Elegance condition itself, from its careful interior trim …
..to its distinctive rear lights and spotless alloy wheels.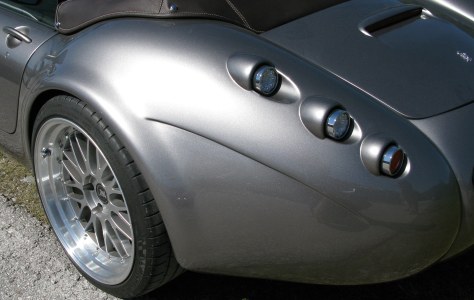 Style is a magnet for all and no less in the world of automobiles.
Ferry Porsche said once:
I wanted to build cars that were not something to everyone
but meant everything to some.
In Zell am See in September 2012, the 60 year Anniversary of the founding of Porsche Clubs showed that Porsche remains in that mindset – and continues to achieve this goal – drawing in even the infidels who drive other classics.
More Porsche Days Austria Pages